Your enterprise lego
Ultimate business process automation platform
.NET Open Source BPM Software
A self-hosted BPM system
DWKit is a solution for companies who are looking for a simple tool to build web applications. It's a .NET self-hosted BPM system made with simplicity and flexibility in mind. DWKit includes visual designers that help you build forms and workflows, allowing you to model, automate and execute mission-critical business processes in a snap, whatever industry you're operating in.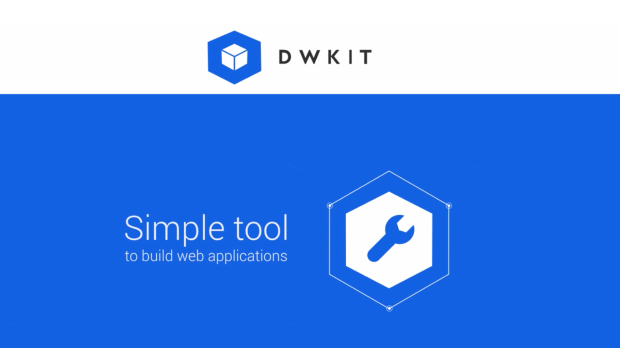 Easy, yet flexible
Have you been looking for a business process management solution that would be as compelling to your business users as Sharepoint, yet as flexible and customizable as Microsoft Dynamics? Look no further.
We know that Sharepoint is pain when it comes to development, whereas Microsoft Dynamics is pain when it comes to users. DWKit strikes the golden spot.
Easy for developers and business users
Lightweight web portals
Heavy enterprise apps
Bridging developers and business
DWKit offers you what most BPM system lack — a dual focus on developers and business users. The system is built in a way that bridges the gap between them and allows to easily model processes for the most sophisticated business scenarios together, whilst enjoying vast integration capabilities with your current IT infrastructure.
Web Interface
DWKit provides your business users with a neat responsive web-based interface, enabling them to change the data model on the fly without the need to recompile the solution.
Drag & Drop Form Builder
In the end, it's all about the end user. This is why we spiced DWKit up with a drag & drop form builder, that allows anyone to create complex forms in a few drags and clicks.
Fully Customizable UI
DWKit offers you a fully customizable user interface, allowing you to change the look and feel of the system to adhere to your brand guidelines or match your preferences.
Excel & CSV Import/Export
Users love Excel. Whether fortunate or not, DWKit provides them with an option to export views to excel for further reuse and sharing and import the changes back.
Bulk Actions
DWKit offers the convenience of handling multiple requests in seconds with bulk actions, including copy, deletion, status change and any custom commands of your choice.
Search & Discovery
The system makes it easy for your end users to quickly locate the exact entity or document they need among thousands of records with instant search, filtering and sorting.
Drag & Drop Form Builder
DWKit has a web-form builder based on React. The builder supports a set of controls for building neat, yet complex enterprise applications.
Business Object Constructor
Our system comes with an easy-to-use constructor that lets you design your business data model and specify the characteristics of your business objects.
Workflow Engine
DWKit has an in-built lightweight workflow engine with an HTML5 designer, that enables you to add versioned workflows of any complexity to your model in a snap.
XML Metadata
The system stores XML metadata, which can be imported/exported, allowing you to quickly deploy changes made to your model to production or make a backup.
API
DWKit allows you to integrate with your IT infrastructure (e.g. Active Directory) or third-party software via its RESTful API, providing a separate controller for GET, POST and DELETE methods.
Code Editor
DWKit has an embedded C# code editor and compiler so that you can write custom business logic that gets triggered whenever an event happens.
Use Cases
There are unlimited scenarios where DWKit should be your tool of choice. In fact, it's an ever-expanding list. Here are just some of the applications of DWKit:
A ready-made app template
In-built tools for faster development
Fast & easy implementation
100% back office operations support
Ability to create and change forms
Installation on your company's servers
Installation on your company's servers
Modern technology stack
DWKit is the only solution in the market built in the recent decade and with the latest technology. The system does not have any legacy code whatsoever that could make it cumbersome and hard to maintain.
Contacts
Drop us a line and we will get back to you within 24 hours to answer your questions. All submitted information will be kept confidential.